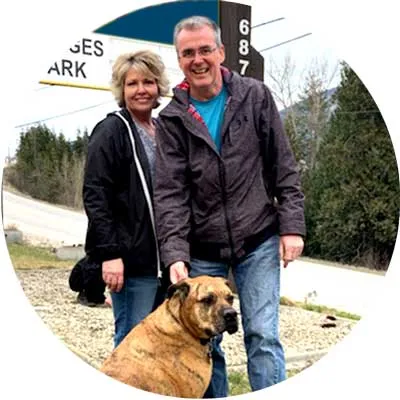 Your Hosts, Scott and Liz
ViewPoint RV Park & Cottages is our dream and we are excited to share it with you! Feel free to email, call, or use the booking form. We look forward to hosting you and having the opportunity to share our paradise!
Checkin & Checkout
For a reservation of any of these sites, please visit our Booking Form or book directly with us through email or phone. Check in is between 1pm and dusk or 8pm, which ever comes first. It is imperative that you notify us as soon as possible if you can't make it on time and we will make every effort to accommodate you. Summer season runs from mid June to mid September.
Cancellation Policy
Please remember, a reservation is a two way commitment. I guarantee you the site/cottage you reserved and you guarantee me payment for it. From the moment of your reservation I'm going to send away other potential guests. If you are not sure about your reservation, don't make one and save yourself and others the hassle and unnecessary work.